Responsible for this Site is:
Address
Mamadou A Traoré
called "Magnifique"
Bandiagara, Mali
Telephone (Cell)

(00223)66867540 (MaliTel)
(00223)76720807 (Orange)
E-Mail
traore2mamadou@yahoo.fr
Website

Remark:
There are several Regions in Mali which are not covered by the two cellphone-networks. So if you don′t reach me you better send an email. I will answer that or call you as soon as possible!
&nbsp
&nbsp
&nbsp
&nbsp
&nbsp
&nbsp
&nbsp
&nbsp
&nbsp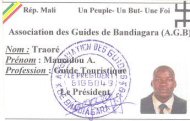 Officielle Guide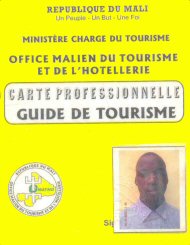 Carte occupation